Software for managing and supporting the organization of conferences related to current political, economic and social situation.
Client: Foundation Institute for Eastern Studies – Eastern Institute (Economic Forum)
Industry: Non-governmental organization

The portal includes the web and mobile applications that collect all the necessary information for the conference participants with an additional option of communication with other users.
About the Client
Foundation Institute for Eastern Studies has been active in the field of co-operation among European countries, especially in the Central and Eastern Europe. The most important project of the FISW is Economic Forum in Krynica-Zdrój, which was founded in 1992 and has been ever since the essential meeting point for political and business elites in Europe. Forum's main aim is to create convenient and friendly conditions for developing political, economic, as well as cultural and scientific ties among European countries and their neighbouring regions.
The purpose of the project
The main purpose of the project was to create a platform where the conference participants could find all organizational information in one place, such as the program or other related events, and the ones concerning more personal questions: accommodation, transport or invitations for the closed meetings. The essential thing was to introduce the mean of communication with other participants and personalization of the program through the selection of concerning events.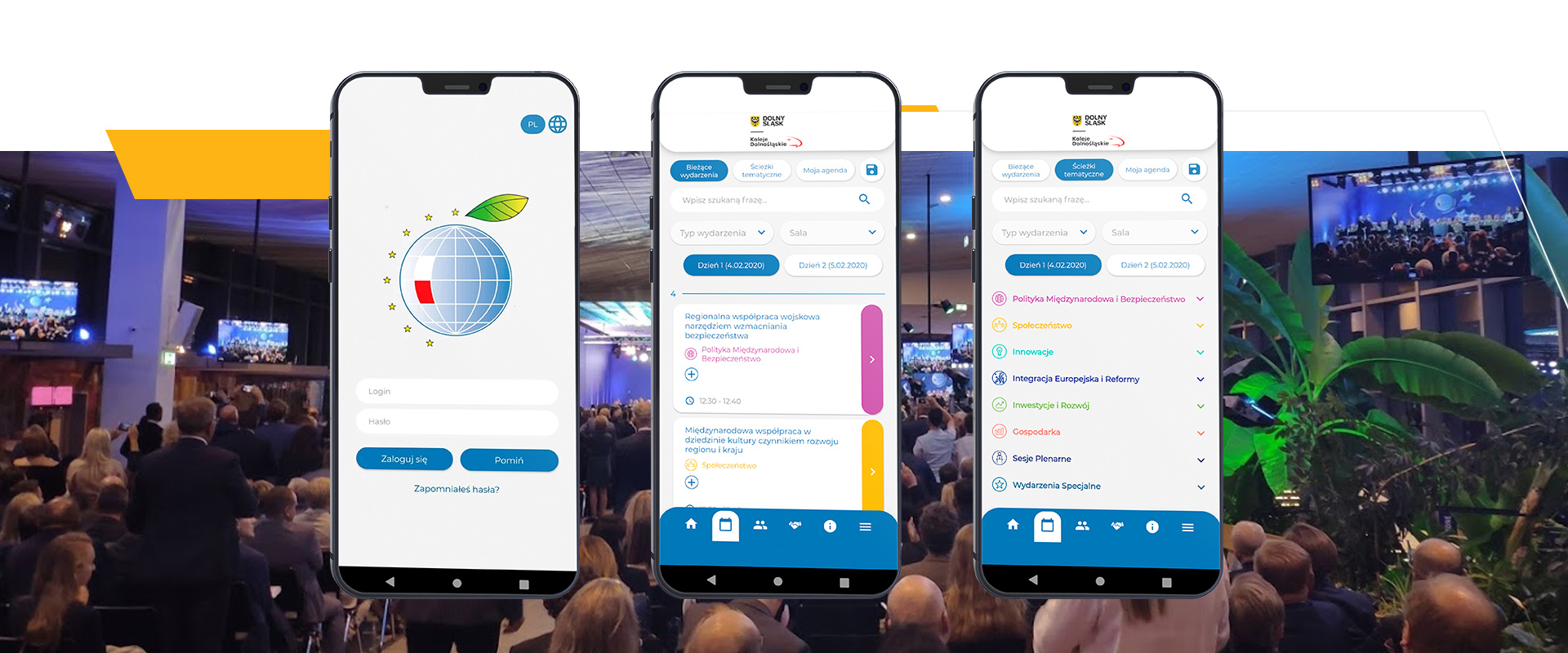 Result
The client received web application by Infoforum with the access to information about the conferences such as:
IV Forum Przemysłowe
XIII Forum Europa – Ukraina
I Europejski Kongres Samorządów
XXX Forum Ekonomiczne
The additional functionality of the application is the Twitter feed.
Solutions
The portal and mobile app have been built with the set of functionalities for the conference quests. In one location, the user of the conference has got all the crucial information about the event which he participates in. The global browser is worth mentioning as it is an essential and practical tool, which helps to find other users with a brief bio and the agenda with the whole set of events about particular discussion panels. Additionally, users may set their own schedules – through categorizing preferred topics and selecting in a private calendar an event they are interested in.
There are also automatic notifications in the application, alerting the users of the conference schedule and the invitations for special events. The users can exchange the information. There are interactive maps of the Conference centres, integrated with google maps and the calendar of associated cultural events.
The access to the portal is available without the login option, however the information are then restricted. We have an option to choose from 2 languages: Polish and English.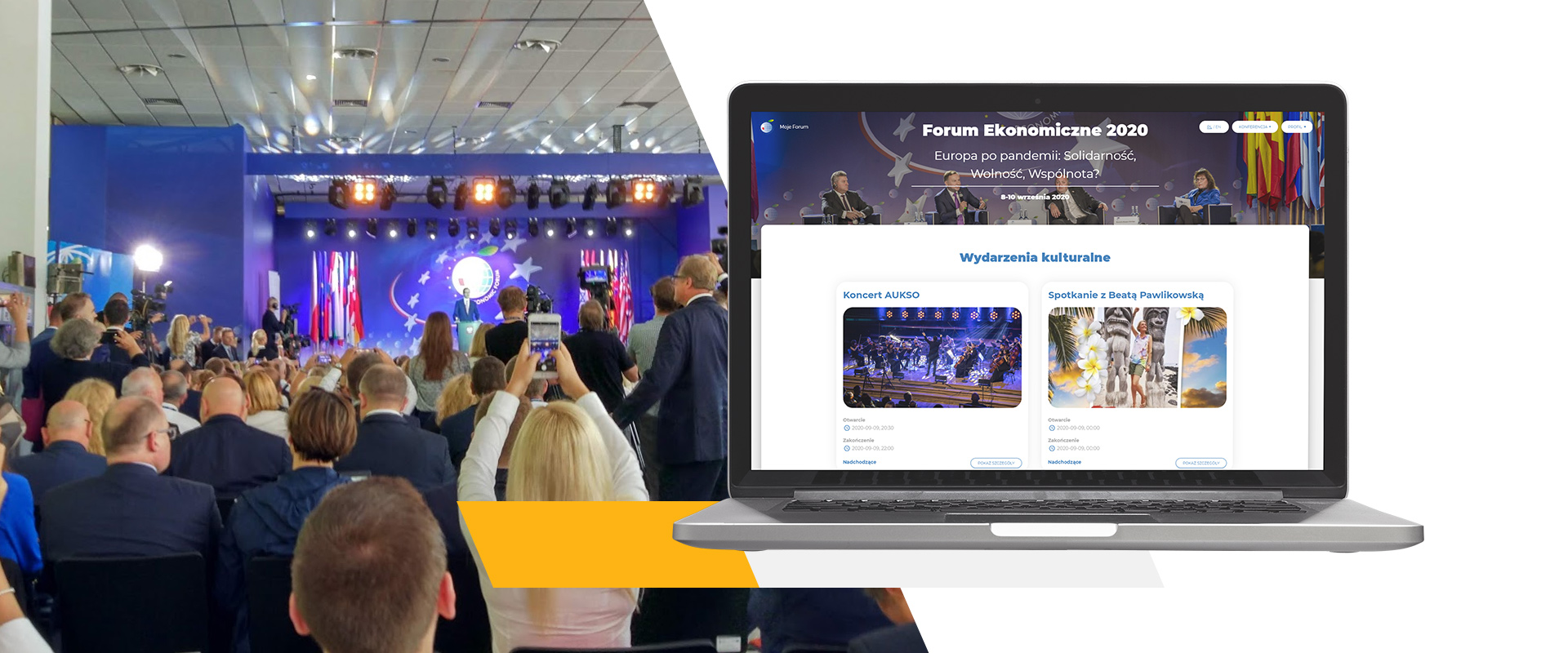 Challenges
Designing the complex and intuitive tool for the conference quests.
Future
The platform can be modified with the future conferences option.